Executive Leadership
Kevin Hoover
Executive Vice President
Portfolio Management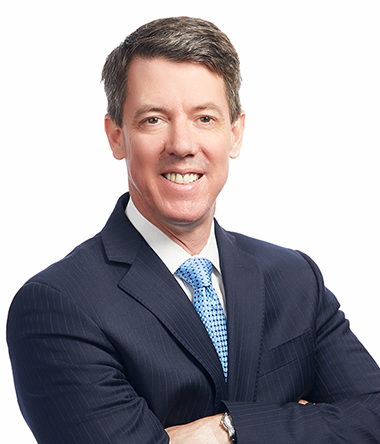 As Executive Vice President of Portfolio Management for Columbia Property Trust, Kevin Hoover oversees the strategic planning and business plan execution for Columbia's portfolio. He also chairs Columbia's Investment Committee.
Mr. Hoover has more than 30 years of broad-based commercial real estate experience, including portfolio and investment management, capital transactions, marketing, investment analysis and underwriting, and valuation. At Columbia, he has led a team that has completed over $8.0 billion in transaction volume since 2011.
Previously, Mr. Hoover served as co-head of the Asset Management team for Wells Real Estate Funds, a REIT advisory company, and as Portfolio Manager for several of its sponsored real estate products. He also served as a Principal of Equity Portfolio Management for Lend Lease Real Estate Investments and as a Manager of Real Estate Valuation/Advisor Services Practice for Price Waterhouse (predecessor to PricewaterhouseCoopers).
Mr. Hoover is a member of the Urban Land Institute, the National Association of Office and Industrial Properties, the National Association of Real Estate Investment Managers, the Appraisal Institute, and the Certified Commercial Investment Member Institute.
He received his B.B.A in Real Estate from the University of Georgia.